Takahashi-san, of Kyotoâ..s Robot Garage, is already famous worldwide as the creator of a series of high performance, and beautifully styled male robots including Chroino and Manoi. So what could he do to top that? Simple. How about a female robot that not only looks great, but also walks and moves just like a woman?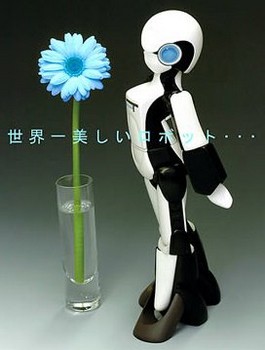 Takahashiâ..s latest creation has been dubbed â..FTâ., standing for female type, and no connection with the Financial Times out of the U.K.
There isnâ..t much available in the way of specific details on the FT yet, though the photos look fantastic.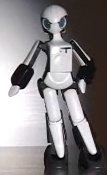 Update: A video of the chickbot walking can be found at http://www.sentojack.com/new_vlive/img/ft_promo.wmv