Juan Valdez is retiring. Long live Juan Valdez! Colombia's coffee ambassador to the world, Carlos Sanchez, is finally quitting after four decades of playing the role of Juan Valdez. And the national federation of Colombian coffee producers is searching for a man to inherit his poncho -- as well as his trusty mule, Conchita.
Sanchez has promoted Colombian coffee since 1969 with a leather bag, bushy mustache and straw hat typical of rural Colombia. He inherited the role from Jose Duval, a Cuban, who became the first Juan Valdez in 1959.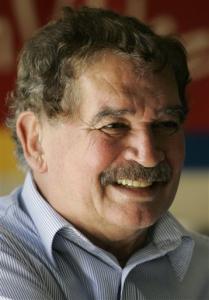 The Juan Valdez trademark has become one of the most recognizable in the world, the fictional figure one of the most famous Colombians of all time. Juan Valdez even made it to Hollywood, sharing a scene with Jim Carrey in the film "Bruce Almighty."
Colombians have been thankful to Valdez for presenting another side of their country, which often is seen abroad as a haven for drug traffickers and terrorists.