Notice how I borrowed a little technique from Fox News there? Say something negative (and possibly untrue), then add a question mark on the end.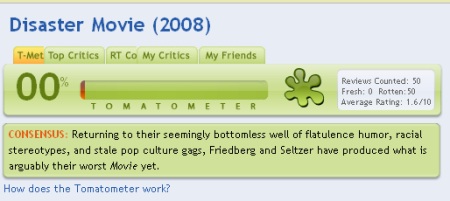 Disaster Movie Movie Reviews, Pictures - Rotten Tomatoes
In Disaster Movie, the filmmaking team behind the hits Scary Movie, Date Movie, Epic Movie and Meet The Spartans this time puts its unique, inimitable stamp on one of the biggest and most bloated movie genres of all time --the disaster film. Disaster Movie follows the comic misadventures...