The FBI has issued a terror warning to police to look out for individuals carrying almanacs or maps, reports AP.


The warning was sent to 18,000 officers before Christmas. Almanacs, warns the FBI, may be used "to assist with target selection and pre-operational planning." The Bureau acknowledges that there may be "legitimate recreational or commercial activities" that justify an individual carrying around a map or reference book.


Good thing the U.S. government doesn't make a lot of this information freely available on the CIA website...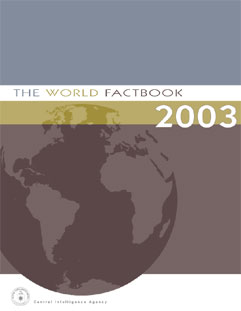 http://www.cia.gov/cia/publications/factbook/